The Business & Marketing Home Study
Monthly Tutorials to Build Your Business Confidence & Abilities
The Most Economical Way to Enhance Your Business Knowledge and Leadership Skills Each Month
Business & marketing concepts are some of the most important techniques every web based business person must understand to succeed. And keeping up with the consistent changes on the Internet can be overwhelming.
But there are ways to get the information you need to feel confident in these areas.
Some people claim to be able to tell you about business skills or marketing concepts. But I not only have a solid professional and academic expertise in these areas, but I've been teaching business and marketing concepts for years. I also had a marketing consulting firm for small businesses and worked with the Small Business Administration (SBA) assisting individuals to build their businesses, write business and marketing plans, and develop a positive cash flow in their businesses.
I'm asked all the time to share what I know in a format that's easily accessed. But that isn't as easy as it sounds. Business changes all the time. The economy, society, consumers all influence how a business operates. I'm used to giving customized information that addresses issues in a timely manner.
But finally, I was able to create a way to get home study course that covers the essential basics of building a business from the first steps to more advanced skills.
The Business & Marketing Home Study offers you the benefit of getting updated information on a monthly basis so you never get left behind.
As soon as you register, you receive the first installment of my monthly business and marketing home study course. Each month you receive two, detailed reports from 7 to 15 pages, giving you insider information on
Updated Internet marketing concepts
Offline Marketing Tools
Using Social Media effectively
Creating Content
Developing Information Products
Enhancing Your Website
List Building
Building Your Brand
Doing a Product Launch
Marketing Your Website/Blog
Time Management Skills
and much, much more.
Top Notch Reports
Almost all of these reports gives you step by step illustrations of how to do new techniques. In fact, you can click here to get a sample of one of these full reports.
Each month, these reports will help you build a basic business library for operating a growing, independent business operation. It's the type of information you MUST have to set your business up effectively, then market it to reach your target audience, develop desirable products/services, and make money.
You get two of these reports each month, delivered through the member's only site for only $17 a month.
Here's How You Gain with These Reports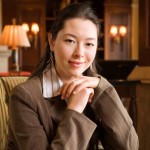 As a savvy business professional, you know that knowledge is one important form of power. Knowledge power increases confidence. It also build leadership skills and makes you conversant in more subject areas.
You can begin to implement the new techniques yourself saving money and time. Of, if you hire someone to assist you, you will be informed, knowing how to guide the process and being able to analyze what's going on.
You will also build a business and marketing library that you can refer too as often as you need. Overall, you will be a more informed business professional.
You can start your subscription immediately.
If you want to start building your business and marketing knowledge from a fresh perspective with someone who has "been in the trenches" doing this type of work with all of the ups, downs and lessons learned, just scroll down to join.
"I have over 30 years of business experience including the writing of a few business plans. I must applaud the layout for your Business Plan Template. It is precise without being verbose, easy to read and understand, and directed to all levels of the business journey. Thank you again for your work and for sharing them!" Regards, Sandy Morgan
Committed to Clarity, Confidence and Completion
Isn't It Time for You to Step UP to Become a More Successful and Confident Business Professional?
You simply can't make a better business decision than to access my materials or get coaching from me, an expert with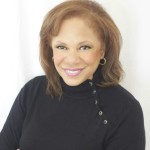 the proven experiences and results to work with diverse situations – provide updated solid information – or even provide personal support  -that will help you become the confident, forward-moving power house you were born to be.
"I'm a new copywriter. Although I've been writing for a while, I needed some guidance in terms of my copywriting business. I booked a session with Consuelo Meux and we had a telephone meeting. The advice she gave me was incredible. Consuelo gave me detailed information on how to market my copywriting business, strategies to use to get and keep satisfied clients and how to offer value to them so they will keep using my services. At the end of the session I had clarity and direction. I know exactly what I need to do in 2014 to get my copywriting business off to a successful start. I intend to keep using her Consuelo's coaching services. I know that she will help me achieve my business goals. If you're serious about growing your business, I would advise you to contact Consuelo Meux."

June Whittle, Copywriter, Blog Designer, www.Divine Copywriter.com
Simply click the "Sign Up" button below for the membership level that serves you best.
Once you register, you will get an email giving you all the details of your membership.
NOTE: When you register, $27 will be auto-deducted from your PayPal account or charge card every 30 days as long as you remain a member. The first Business & Marketing Home Study report will be sent immediately to your email account and continue each month. There are no refunds given after payments as you have access to that month's information for the Business Building Library. But, you may discontinue your membership anytime. You can also re-join at any time, however it will be at the price that is current at the time. If you stop and rejoin, you will miss the Business & Marketing Home Study lessons distributed during that time.
The Business & Marketing Home Study Program is open NOW!
(Monthly Tutorials to Build Your Business)
Register Now!
Only $27/month
You are on the way to increasing your knowledge in the most vital areas necessary.
Dr. Consuelo
Consuelo Meux, PhD., Leadership & Business Mentor
P.S. I reserve the right to close membership access or raise the price to this Business & Marketing Home Study at any time.
P.P. S. More Questions? Drop me an email at Consuelo@consuelomeux.com with "Business & Marketing Home Study" in the Subject line.
===============================================================
Legal Disclaimer: Every effort has been made to accurately represent our program and its potential. The testimonials and examples used are from actual clients. Please do not infer that these examples are promises or guarantees of earnings, or of same/similar results. Every person is different, and each person's success depends on his or her background, dedication, desire and motivation. As with any business endeavor, there is an inherent risk of loss of capital and there is no guarantee that you will earn any money.